Hours of operation:
9:00 a.m. – 5:00 p.m. daily

We are located at 723 Shenandoah Street in Harpers Ferry National Historical Park.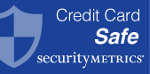 Harpers Ferry Park Association generates funds through the National Park Bookshop, which offers over 3,000 items, to help visitors understand Harpers Ferry's unique place in history.

The shop is the heart of HFPA. It allows the visitor to support Harpers Ferry NHP programs. The Association's mission of "stewardship through education" is accomplished by providing interpretive materials of every interest - at all price points - whether a student, teacher, hiker, historian, nature lover, or every day visitor.

If there is a title you do not see on our website that you have seen in our store or have an interest in, please contact our Operations Manager Whitney at wrichards@hfpawv.org or call at 304-535-6881 during our hours of operation.
---
Employment Opportunity
If you are interested in working for the Harpers Ferry Park Association in the Park Bookshop, take a look at the job description.
For questions or comments email us at hfha@earthlink.net.
Looking for volunteer opportunities? Click here for an application!

Best Selling Titles